Window Pane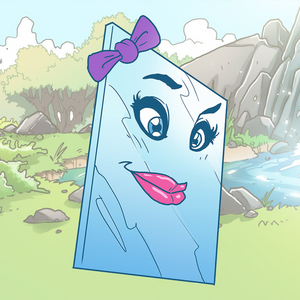 Window Pane is your "window to the world" friend that is always there when you want to go on an adventure to see the world.
She is just waiting for you to call upon her, so she can show you all the special things you are capable of and can accomplish. Just find her through any window in your home and call her name, she will certainly appear to lend and ear.
She is adventurous, exciting and extremely thoughtful. Window Pane is fun and can take you anywhere you would love to go and explore. Want to see what wonderful things are in store for you? She can help with that! Window Pane will take you on a journey that will leave you inspired and happy for the future.
She is first introduced at the end of the Meet the Master comic.